Portugal, the jewel of Southern Europe, is a top choice for expatriates seeking a new home. In this exclusive interview, I sat down with Antonio Barbosa, an international real estate agent and founder of Infinite Solutions, who has made it his mission to help people find their perfect piece of paradise in Portugal.
Originally from the US, Antonio relocated to Portugal many years ago. As he says, "Home is where your heart is, right where your heart is, and I learned that my heart is in Portugal."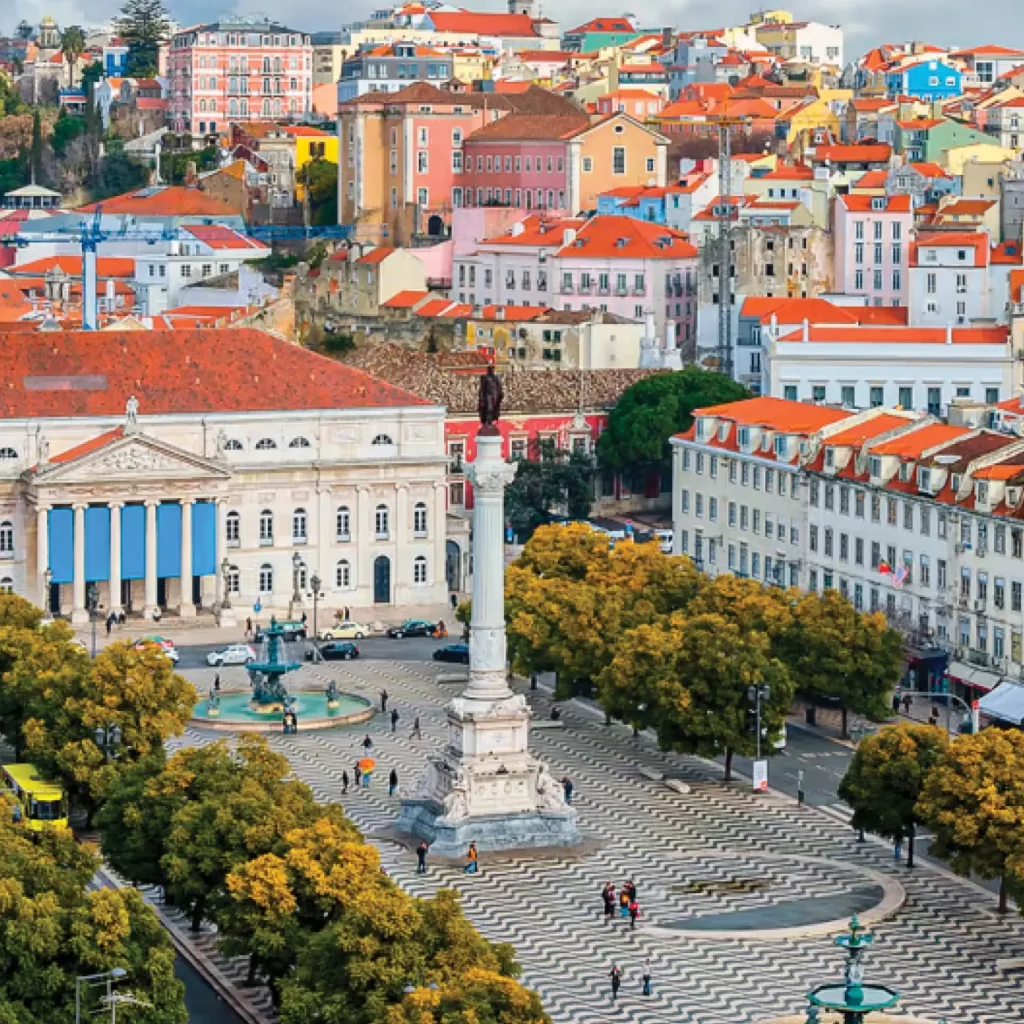 Antonio exudes passion as he describes this paradise: "It's probably one of the sunniest countries in Europe, for sure, with over 3300 hours of sunshine per year." But it's the warmth of the Portuguese people, he'll tell you, that truly captivates expats: "Their friendly, hospitable nature makes assimilating seamless. From the charming cobblestone streets of Lisbon to the picturesque coastal towns, Portugal offers a rich cultural heritage that enchants and embraces those who choose to call it home."
People moving there can expect definite value for their buck. Antonio uses the word "affordable," but not "cheap." There's a big difference, you know? But still Portugal is one of the most affordable options in the real estate market. What's more, according to Antonio, "The regional diversity is part of what makes it such a captivating country to explore and live in. Whether you choose the north, south, or any area, you're sure to find a unique blend of history, culture, and natural beauty that will capture your heart.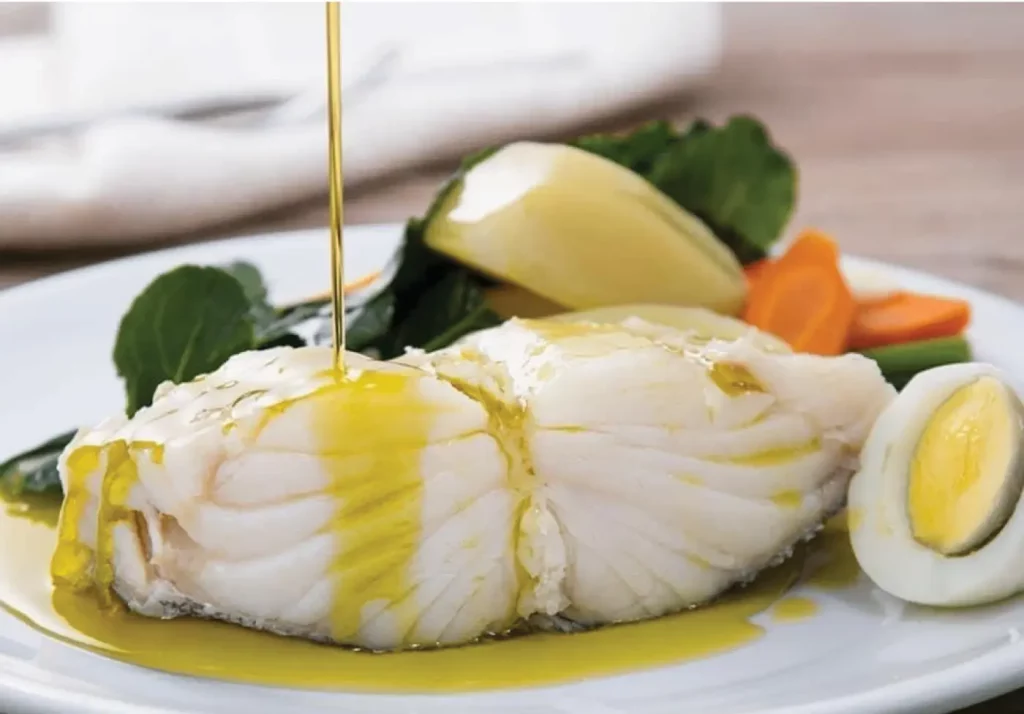 "Portugal caters to outdoor enthusiasts, culture lovers, and foodies. You can hit the beach or stroll in a picturesque park, bicycle through captivating communities, enjoy a cultural event at a museum or show, or savor a variety of delicious and healthy dishes made from locally sourced ingredients, free from chemicals and additives."
In fact, Antonio continues: "Fast food is not part of the culture here. There's no shortage of McDonald's and Burger King, but that's for tourists. Many Portuguese families have gardens and little orchards. They grow their own tomatoes, onions, basil and more. They value that. You will find small vineyards across the land as well. People make their own wine to consume throughout the year. The diverse terroir and grape varieties found across the country yield wines with unique flavors and character. Don't even get me started talking about the wine!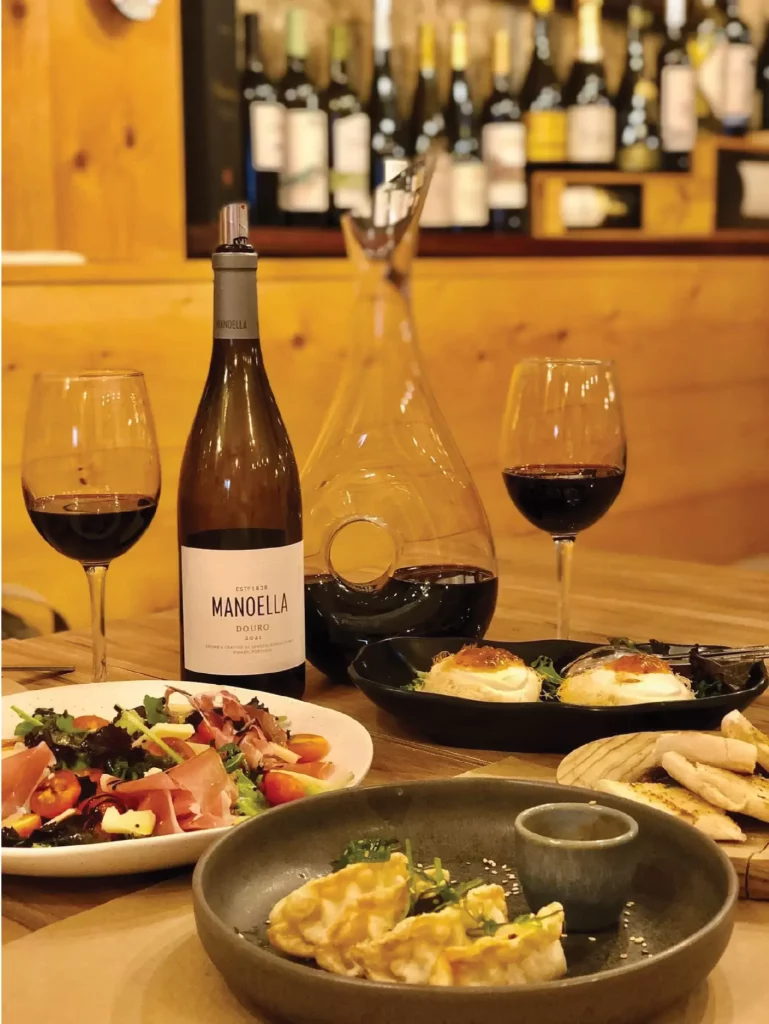 "And the charcuterie, including the famous linguica, is incredible. Olive oils and a little bit of bread and cheese make a perfect appetizer or light lunch. Traditional flavors and the Mediterranean diet make Portuguese cuisine a wholesome, satisfying experience that contributes to the quality of life in Portugal. Proximity to the ocean provides ample fresh, quality seafood." I certainly understand! I'm part Portuguese from my grandfather and have first-hand knowledge of how amazing the food is.
Since I live in Colorado, the idea of getting out of the snow appeals to me on many levels. So I asked about the climate. Antonio said, "We don't have snow. Our winters are characterized by rain. We have more rain in the north and the green there is a little different than the green in the southern and central areas. It's very lush, though, all over because of the rainfall we get throughout the year. You could also have the same temperature in the summer as in the height of winter. Maybe it's a little warmer in the south than the north, but the big difference is the significant shifts of highs and lows here in the south.
"And then we can't forget about the Madeira and the Azores Islands, in the Atlantic.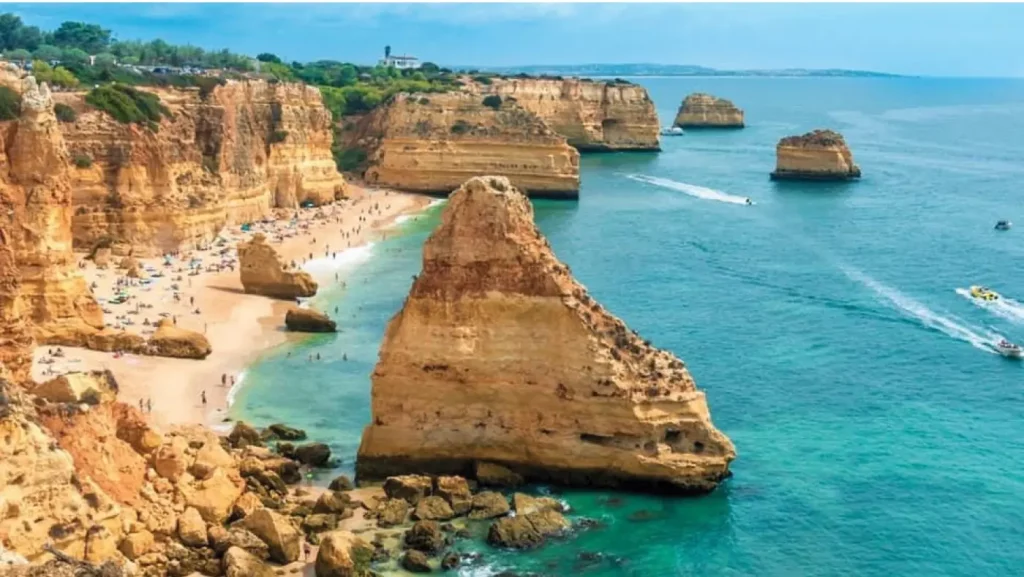 The Azores are like a cross between Hawaii and Ireland. Year after year, this area wins Best Travel Awards and Global Travel Awards, like the Oscars of tourism! Lots of people are discovering these small islands. The climate is more like the Canary Islands, more tropical. Warm all year round. Probably one of the best places in all of Portugal for weather is the island of Madeira."
And since life isn't only about paradise, I asked about other necessities. Antonio told me that "Portugal boasts top-notch amenities. You'll have access to excellent healthcare, with top-quality medical facilities and services. You can expect a high standard of education, including international schools for expat families. From shopping to dining out and entertainment, Portugal has it all, at reasonable prices. For those considering permanent residency, Portugal offers enticing benefits through non-habitual status, which allows for a 10% flat tax on passive income for ten years. Great for retirees or expats with diverse income sources. Experienced professionals can help you navigate your options."
Then I presented him with the million-dollar question: Do you have to speak Portuguese to live there? This is what he said: "I speak more English in a day than I do Portuguese. There are a lot of expat communities in the Algarve and Lisbon areas and on the Silver Coast. But, let's say you go into a small market or little what-you-call dive bar (right?), in some forgotten area or village. Maybe the grandfather owns the establishment and he doesn't speak English. He'll very likely send for his niece, nephew, or grandchild to help out. It's mandatory to learn English in school. You'd be amazed how well they manage even though they have never, ever set foot in the US.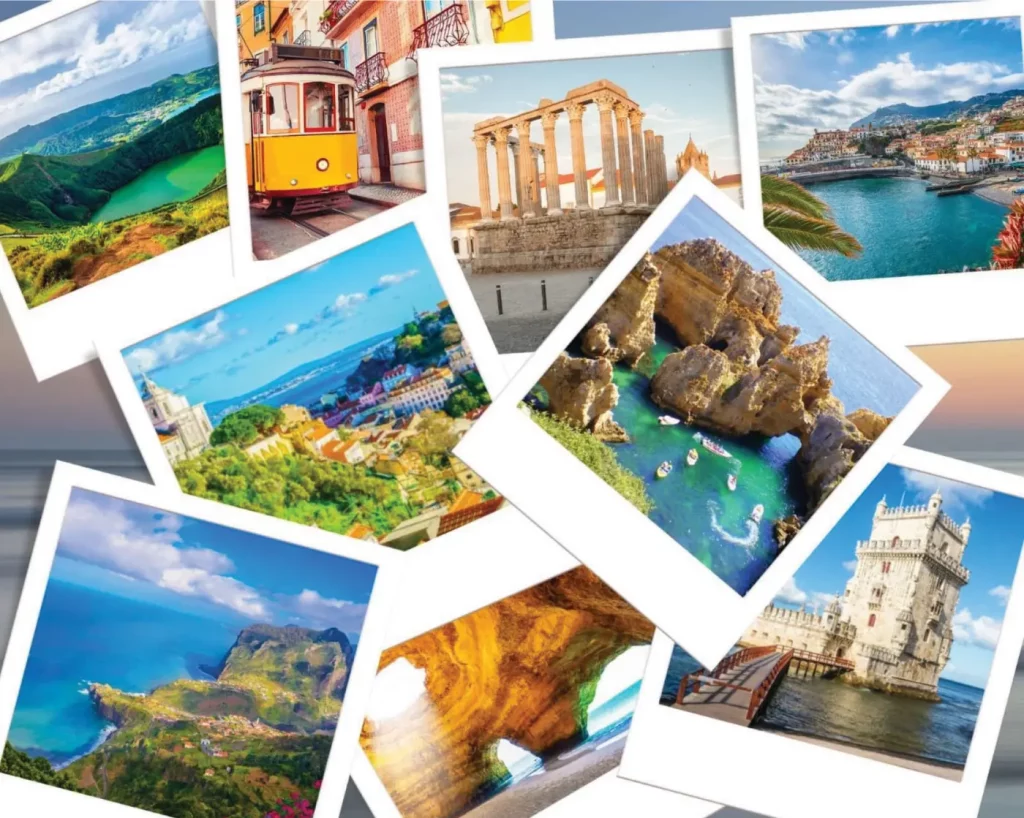 "But we all do need to learn Portuguese eventually. It isn't hard. You pick it up watching TV. I always recommend taking some classes at first. Listen, if I learned, anyone can. My first language was English because my family moved to the US when I was very young. Portuguese was spoken in the house, but not much. Since I spent summer holidays in Portugal, I learned a little bit, but I couldn't put phrases together. Even now, people say I'm not Portuguese because I am not perfectly fluent. But I get by really well. And you will learn the language when you live here. Even people who speak English will pull you into speaking Portuguese. Teachers are everywhere you go."
Considering what a big step it is to move to another country, I asked about the process. Antonio answered, "People don't just fall out of bed one morning and decide to move to Portugal. It's a progression. Dreams have to be nurtured. Steps need to be guided. We help people build or join a community of other expats. Sometimes, I put together dinner events and invite all of the people who have bought the same property from us over the years. Sometimes, that's several different families! Together we make up another kind of community."
Antonio also offers trade mission trips, which are a fantastic way to experience Portugal. Annual tours are scheduled for late May or early June. Time permitting, another might happen in the fall. So the next question has to do with visas. Antonio clarified, "The popular golden visa program is going through some changes. While the program is still available for some investments, it will soon be unavailable for real estate acquisitions." Since this interview, the golden visa has likely already changed.
Antonio explains another avenue for establishing residency and citizenship: "The D7 visa (asset income visa) requires spending 183 days in Portugal, excellent for those looking to make this their permanent home. After five years, you become eligible for Portuguese citizenship and a European passport. Once the visa is approved, you receive authorization to come to Portugal and must report to the immigration border services within 90 days. After a successful interview, you receive a residency card, which means you can officially live in Portugal, access social services, enroll in schools, and make the country your new home.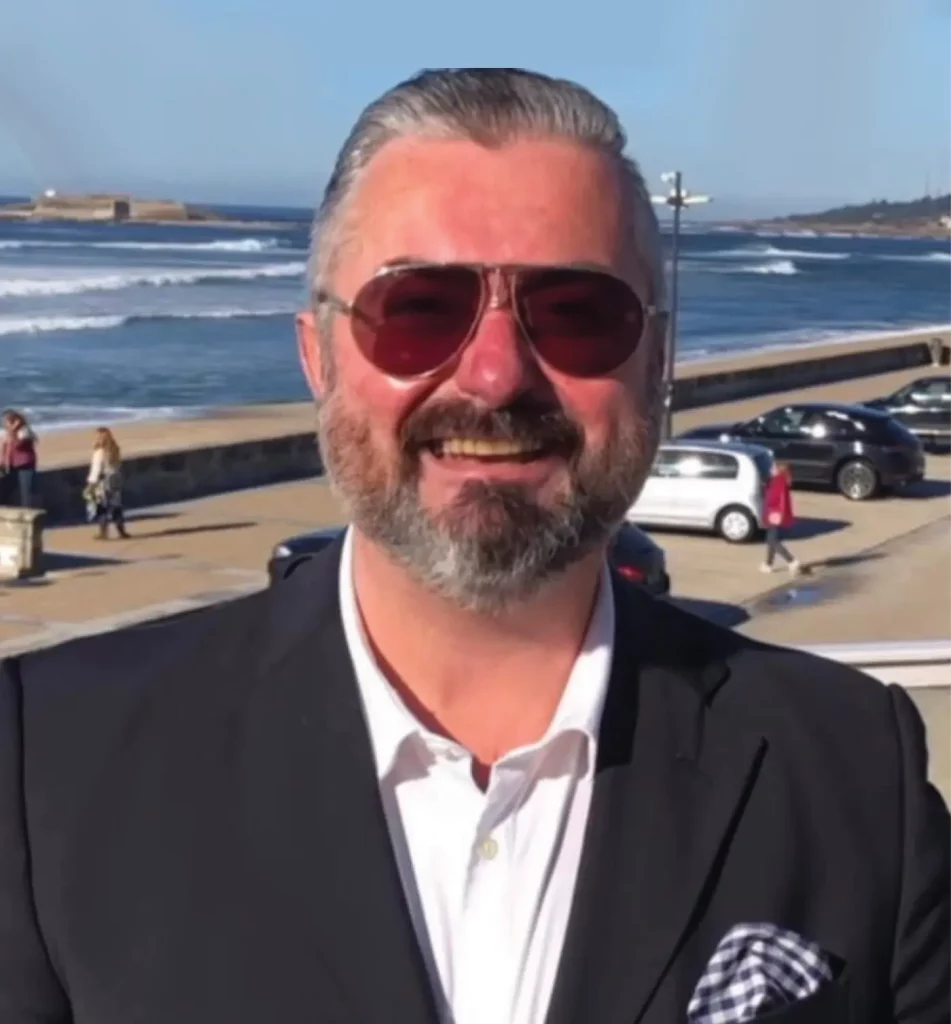 "We also use a social app 'Moving to Portugal' on Clubhouse. People often ask for travel advice. We talk about food, wine, and music. We have guest speakers, like lawyers, loan brokers or architects. The app helps us connect with people all over the world. I do love that. Sometimes, I just listen while I'm multitasking at the house." Antonio is clearly the person everybody needs to contact if they're looking to move to or visit Portugal. Oh, my gosh! I'm thrilled about making the trip! Antonio and I continued to chat about different types of visas, tax benefits, surviving red-tape and so much more. Infinite Solutions provides expert guidance whether you're an expat looking to relocate or an investor seeking opportunities in Portugal's flourishing economy. Check out his site www.infinite-solutions.pt and profile https://www.infinite-solutions.pt/profile. Maybe, I'll see you there!!